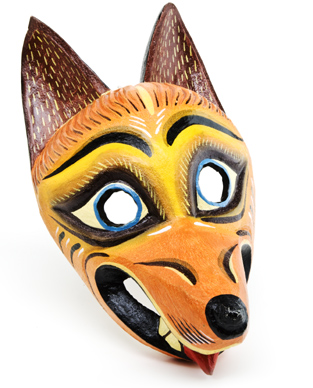 JUNE 20-24 | 2:00PM-4:00PM
GRADES 7-9
JUNE 27- July 1 | 2:00pM-4:00PM
GRADES 4-6
July 11-15 | 10:30AM-12:30PM
GRADES 7-9
FEE PER CAMP SESSION $175
($150 tuition + $25 for supplies)
instructor: VONDA SEELIGER
COURSE DESCRIPTION
Study cultures from around the world through masks, and create your own mask from paper mache, paint, raffia and wire. A great and fun way to tour the world and experience cultures through the arts!
ABOUT THE INSTRUCTOR
Vonda Seeliger has been an art educator in the public schools for 15 years and has experience teaching Kindergarten through Art IV in High School. She teaches art to 7th and 8th grade students at Richardson North Junior High School. The classes she teaches are Introduction to Art, Three-dimensional Design, Drawing and Painting, and Ceramics.
Vonda has a Bachelor of Fine Arts Degree in Photography from the University of Houston, studied Visual Arts Education at The University of Texas at Austin and received an All-level Art Texas Teacher Certification in 1999. Currently, she is working on her Masters Degree from Concordia University Texas.
SUPPLY LIST
Apron, a roll of paper towels