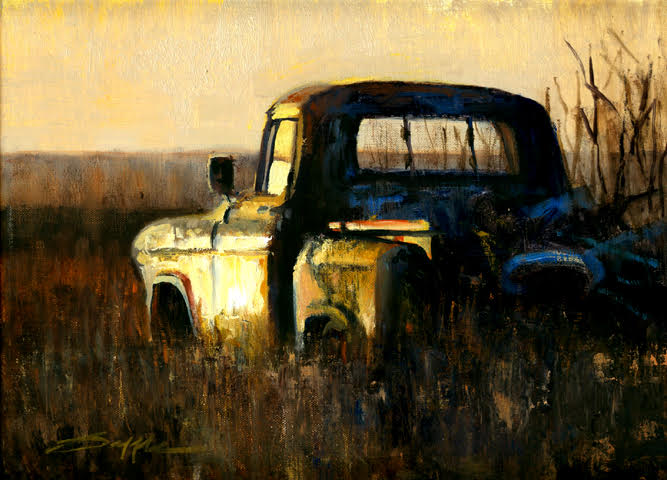 Artists' Showplace Gallery welcomes the Outdoor Painters Society's Ted Clemens and Randy Saffle from April 30 through May 26. A reception to meet the artists will be held on Saturday, April 30, from 1:00 p.m. to 5:00 p.m. The reception will feature live artist demonstrations as well as stunning jewelry by returning Santa Fe jewelry artist Mitzi, who will also be at the gallery on Friday, April 29.
Native Texan Randy Saffle is an award-winning oil painter whose rural upbringing is a major influence on his work. He views his paintings as those of a storyteller: "These places, these objects, each contain their own stories and invite the viewer to step into them, digging up their own memories."
Although not a native Texan, Ted Clemens is most inspired by the people and landscapes of his adopted state. His spirituality is evident in his philosophy about art: "Doesn't matter how well you draw or paint. Creating isn't just pretty pictures. It's heart and soul."