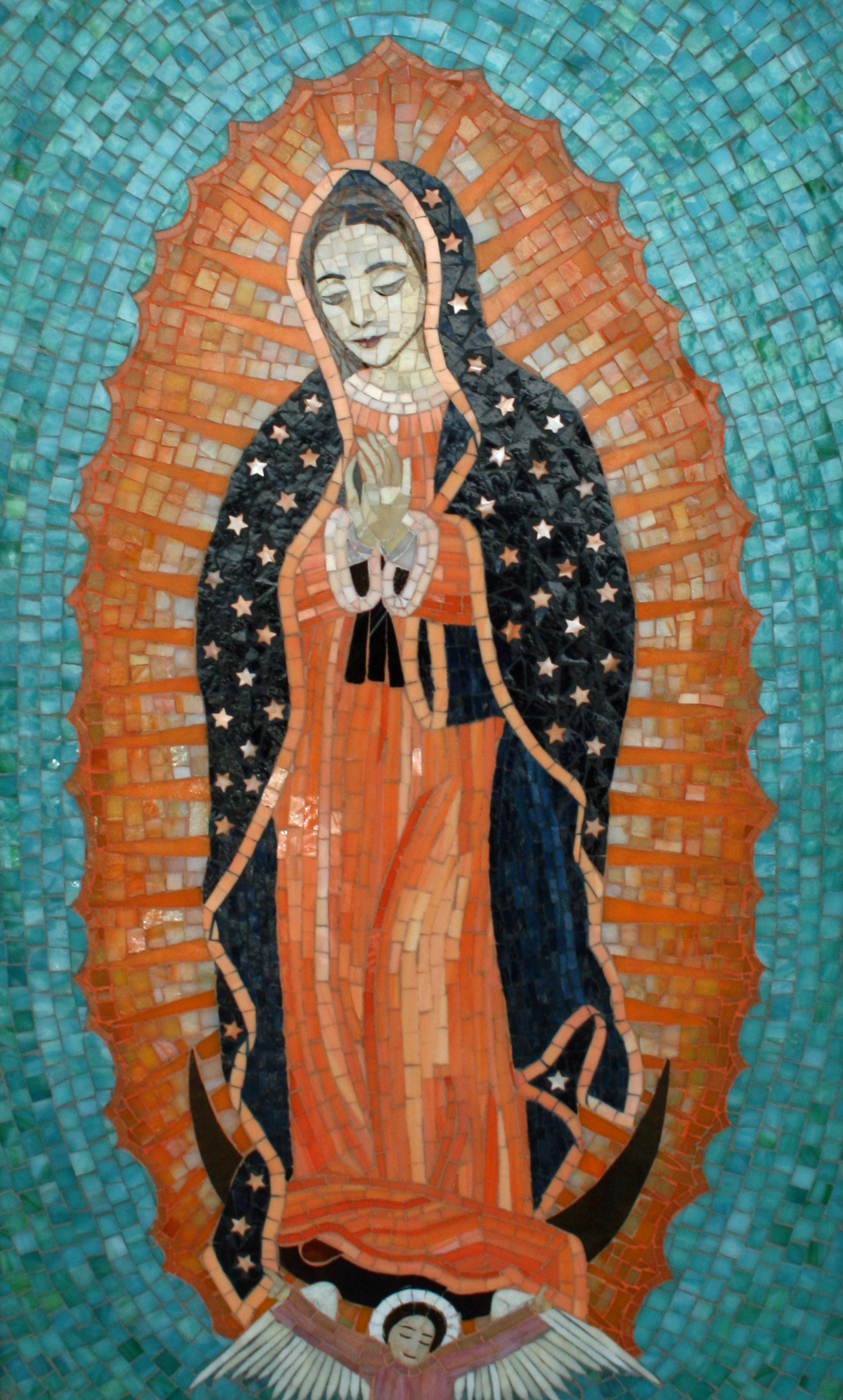 Elsie Reichenbacher
Mosaic artist Elsie Reichenbacher is from Corpus Christi, Texas. Ten years ago. when her son was leaving for college, she prayed for something to fill the void. That prayer was answered when she made her very first mosaic. She loved how she could take something broken and discarded and turn it into something beautiful.
In 2011 she was commissioned to create an icon of Jesus for the Diocese of Corpus Christi to be used as a logo for their stewardship campaign. It was an intimidating prospect, but she took the challenge and fell in love with the process of making icons.
Elsie also turns guitars into beautiful mosaic works of art.