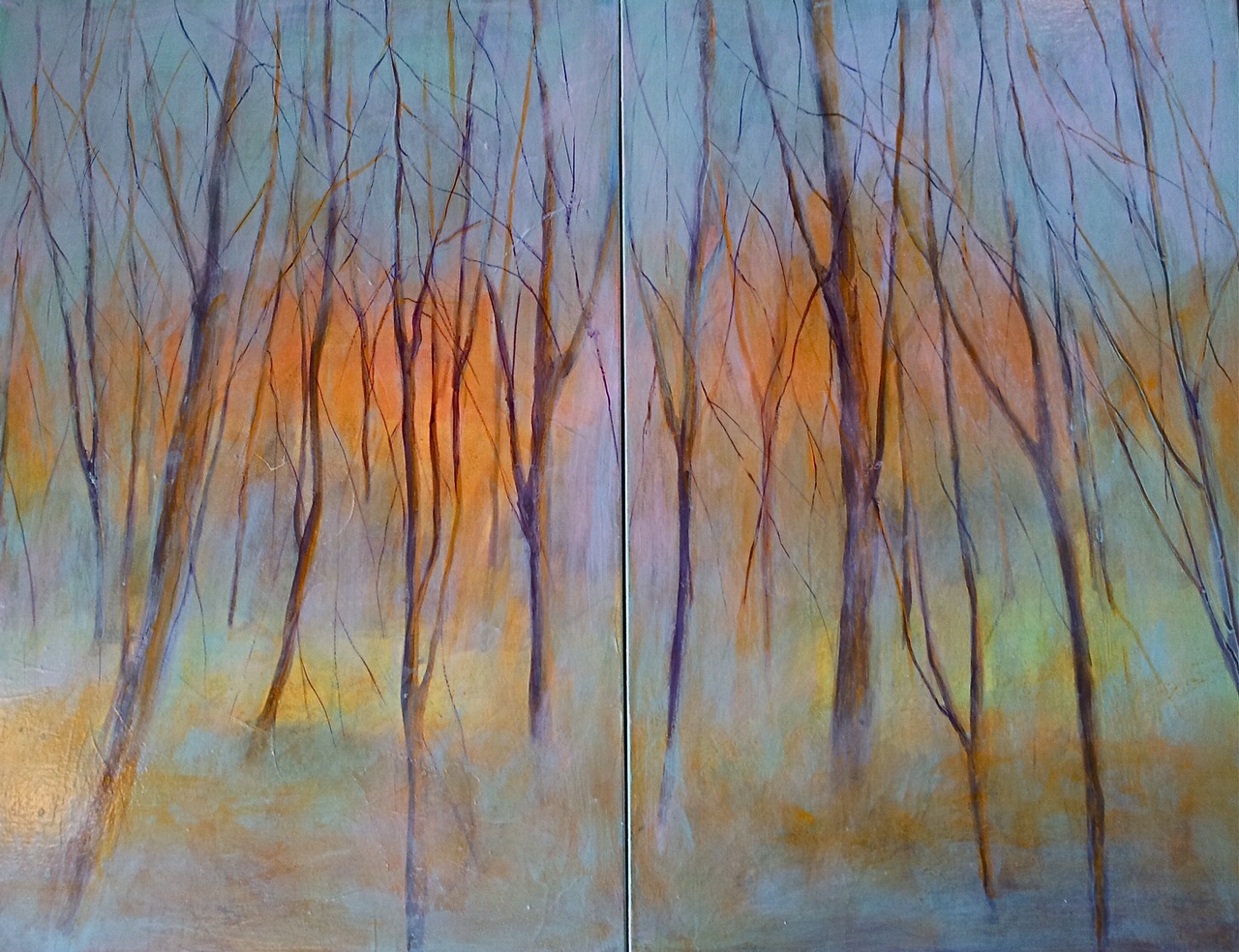 Dovie Wu
My interests before painting were in music and in dance. The only brush I ever used was for Chinese calligraphy when I was in grade school. Nevertheless, I remember always being interested in pencil drawings of human faces.
In 1997, I had the opportunity to study under Jane Jones and started to paint watercolors from then on. Jane was my first, and best, teacher. She is the reason behind my painting career.
When asked about what influences me as an artist, I often tell people that though music and dance have been lifelong interests of mine, painting is for me the easiest medium through which to express my innermost emotions.
I enjoy painting figures and trees. I have found through both these subjects that I can best convey movement and sensibility in my work.
I have often explored different painting styles, incorporating multi media and supporting surfaces. I especially love to paint watercolor on yupo paper. The surface is hard to manipulate, but it gives me great joy to be in control from chaos. I think this is the most versatile paper I know.
I love to travel to different places to do plein air painting. Whether in Spain, Italy, Scotland, China or here in America, I often painted watercolors on location. I was often inspired by the new landscapes from these countries. Marcel Proust wrote, "The real voyage of discovery consists not in seeing new landscapes but in having new eyes." I feel very lucky to be able to follow my dreams.